When you want a spotlight you may wonder
Views:23 Author:Site Editor Publish Time: 2020-01-09 Origin:Site
Can I purchase just the stakes for the landscape lighting?
Yes, when you buy the landscape lighting fixture and don't like the standard stake, you can also choose other shape and material of stakes, you can click www.ledstory.com to find more series of stakes for your landscape light, they have brass material if you like strong stake, they have plastic stake if you like more cheap one, you can also choose the slotting stake if you want more convenience to put the wire inside. Hope this can help you in choosing the different stakes.

Can I mount the spotlight to a trunk of a tree?
You can stake it in the ground next to the tree (which is what I did) and point it up. You would need special hardware (you can click www.ledstory.com to find they have a hardware named triangle mount which can be mounted to the tree) to attach to the tree and any screws going into the tree would be harmful to the tree but Stainless Steel Screws would not be too bad. Otherwise, the spotlight may fall from the tree.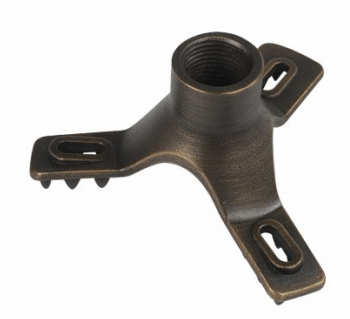 Is the spotlight for a low voltage LED lighting system?
Yes,This spotlight can be for low voltage LED lighting system. And you can click www.ledstory.com to find the product you want, they also sell low voltage landscape LED MR16 Bulbs. The bulb has 3W and 5W, the bulbs are in the ceramic base which is high quality and has good heat dispatching.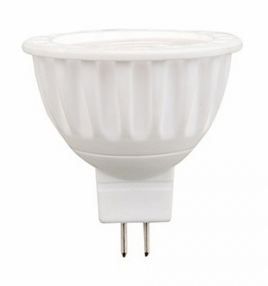 No. The transformer is remotely located — e.g. garage, basement, elsewhere — and reduces your 110 v current to about 22-15 v to each of a bunch of such low-voltage lights in the yard.
But if you don't have a transformer and you want one, you can also click www.ledstory.com to find one, they have several types of it in a different capacity for different customers. Normally they have 75W, 150W and 300W. If you want another wattage, you can contact them for more options.
Can you give me an example of what transformer I need to get for this light? Also, I would like to get a pair of them?
Any Outdoor low voltage transformer will work. These typically do not come with bulbs so depending on if you get LED or incandescent bulbs will determine the wattage needed. I recommend getting the LED version equivalent to 50W in the 2700k colour range. Energy requirements for these bulbs are about 5 watts so if you only plan to run 2 lights all you need is the 20-watt transformer. If you want more advanced features like a built-in timer or a photo eye in the transformer would affect your decision as well. I run a 300-watt transformer but also have about 30 lights on it. Hope this can help you with the questions of the transformer. Below photo for your reference or contact www.ledstory.com for more assistant.